Leather pen USB flash drive
Sign the contract and store in the pen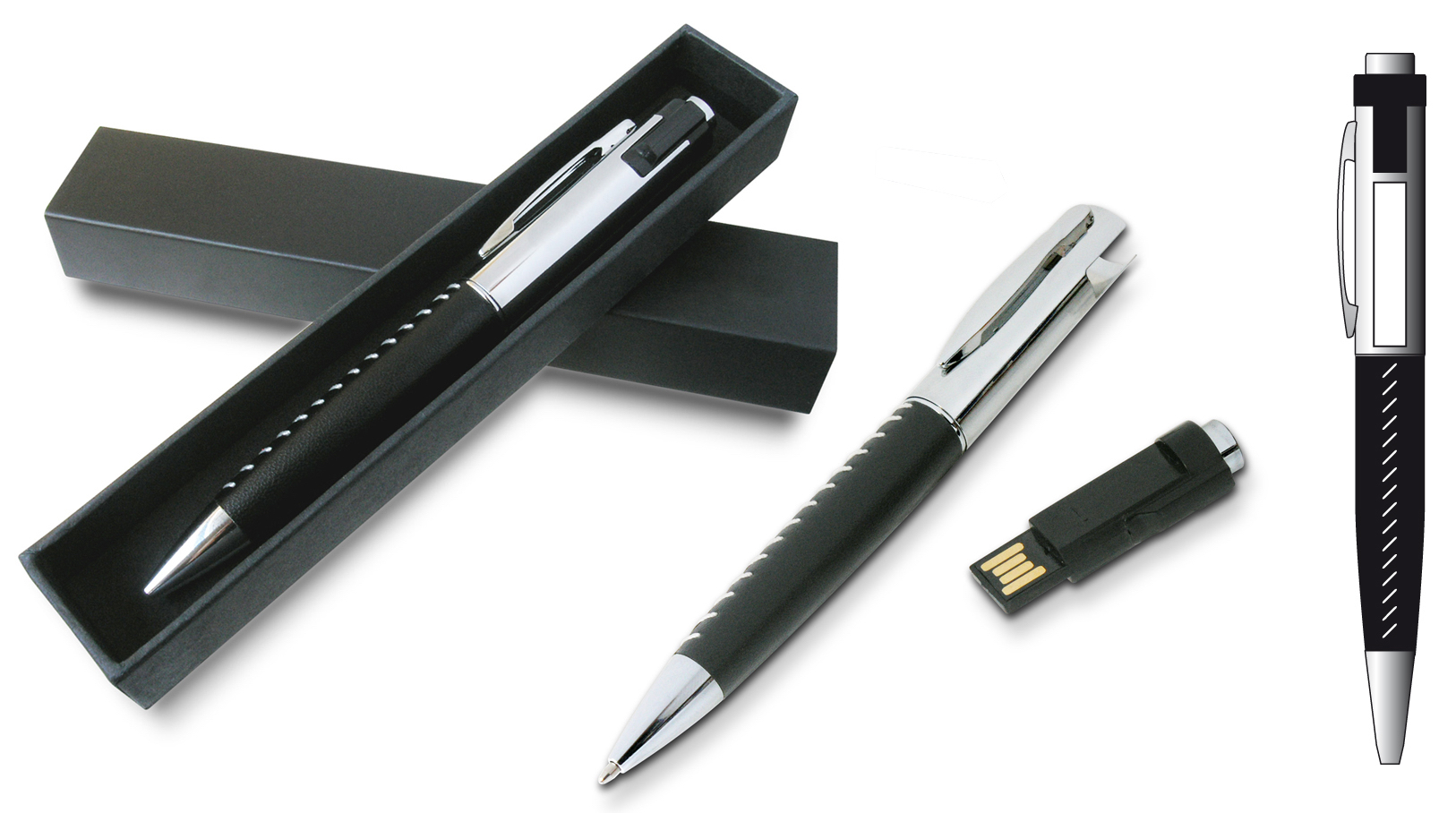 >We use pens and flash drives daily, so why not unite both essential devices of our working lives into a single smart product, always at hand.
>Equipped with an especially comfortable rubber grip and chrome finishing, and with its sober and stylish brushed aluminium finish, this pen will become a must have for all, even the most demanding.
>Superior aluminum with sturdy build can easily survice the everyday wear and tear
>It comes with a stylish gift case.
MAIN FEATURES
• Structure:Aluminm body+Leather wrapped+Plastick slide USB part++memory chip
• USB 2.0 for fast transfers : reading speed up to 15-20 Mb/s,writing speed up to 4 Mb/s
• Exclusive design : Metal finish chiselled attributes
• Plug and play
• Capacity:1G/2G/4G/8G/16G/32G/64G/128G
• Supports exFAT file format. Restores one file larger than 4GB.
• No battery or network required.
• Dim.: 13.6mm×1.6mm×1.3mm, N/W: 26.0g